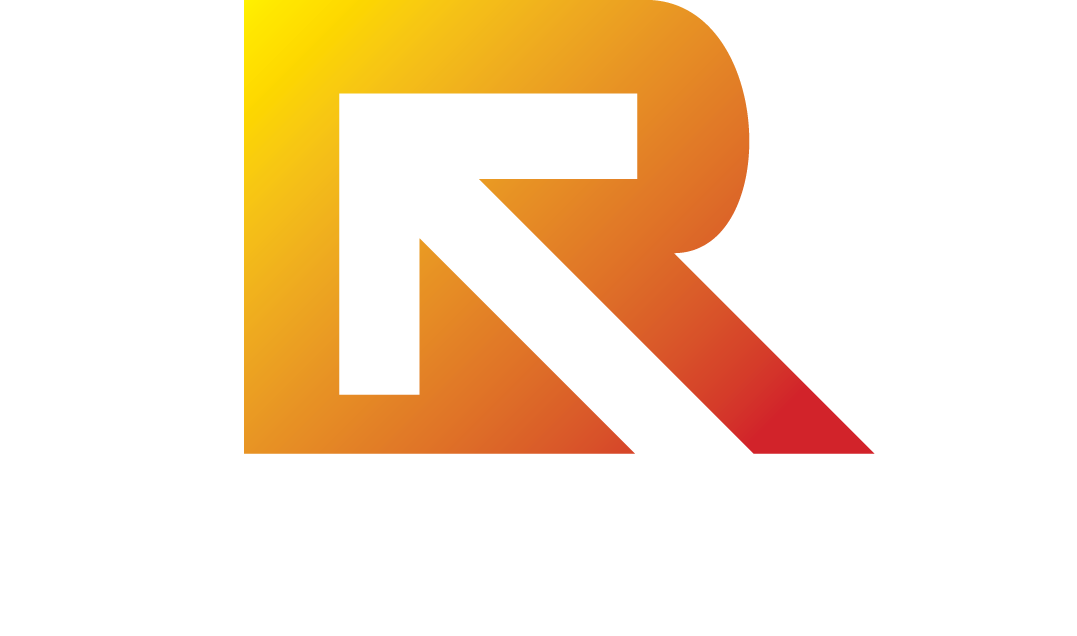 Full Version With How You Can Help
Pastors Simulcast – August 6, 2020
How To Take Part – Leaders, Ministries & Organizations
How To Take Part – Pastors
How To Take Part – Groups/Group Leaders
How To Take Part – Parents
40 Years Later (Pastor John Blanchard)
Anuncio Profético de Jonathan Cahn: El Retorno (Subtítulos en Español)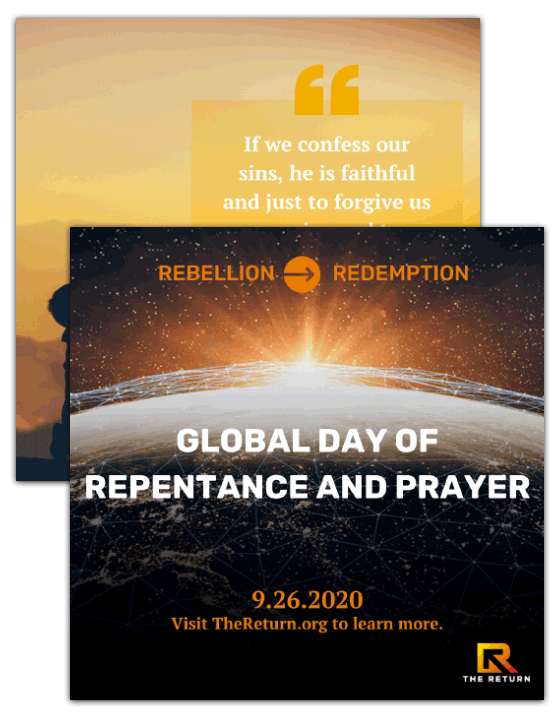 CHURCH ACTIVATION KIT
Download materials to help promote THE RETURN in your church. Kit includes eBlast templates, memes, printable and video assets.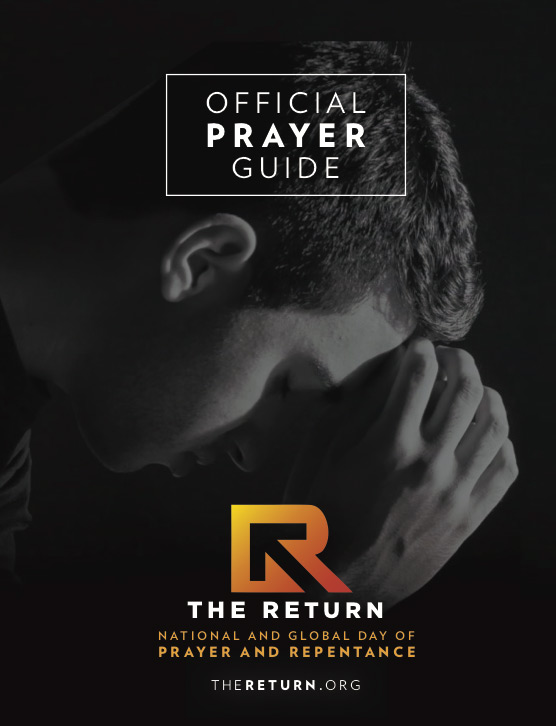 PRAYER GUIDE
Use the following Prayer Guide as a resource with prayer prompts and scripture verses as ways to pray for God's power and a movement of the Holy Spirit to call your community back to God through repentance.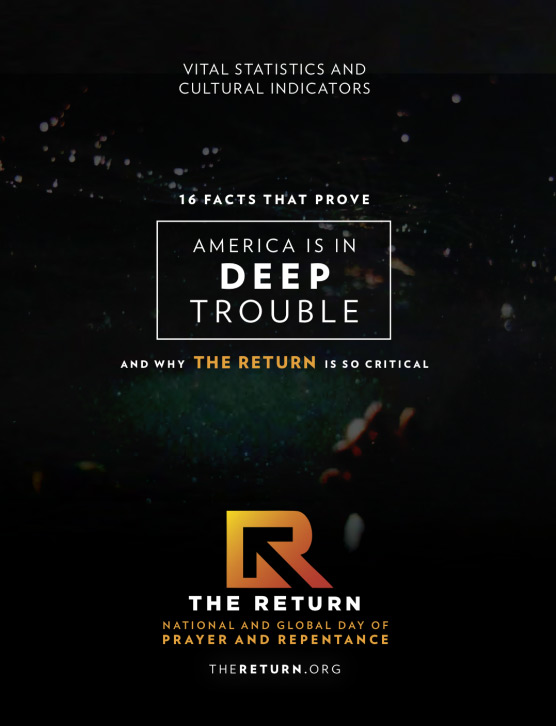 16 FACTS
Throughout human history every great society has eventually entered a period of decline, and sadly that is happening to us as well.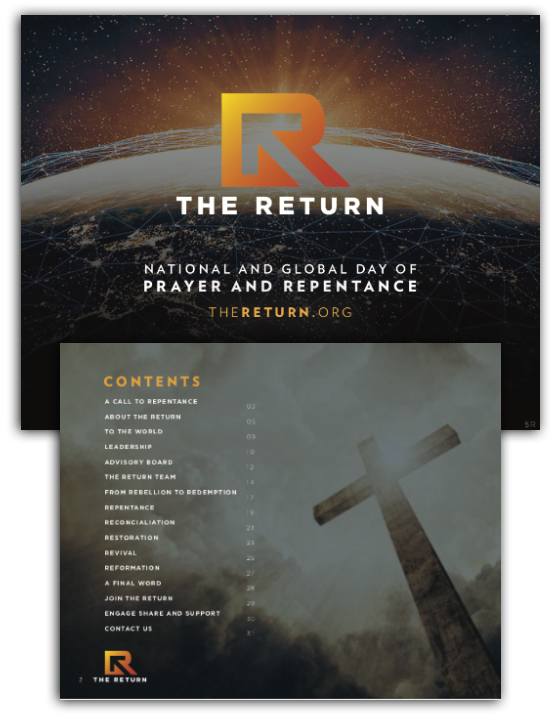 MINISTRY VISION BOOKLET
WE STAND AT A PIVOTAL MOMENT in American history and world history. A juncture, that can permanently seal our nation's course and the course of world history, for bad or good, for calamity or redemption.
BEFORE THE WRATH DISCUSSION GUIDE
The end of the world has fascinated people for centuries. Some have gone so far as to develop a formula that they believe provides the very day in which Armageddon will occur.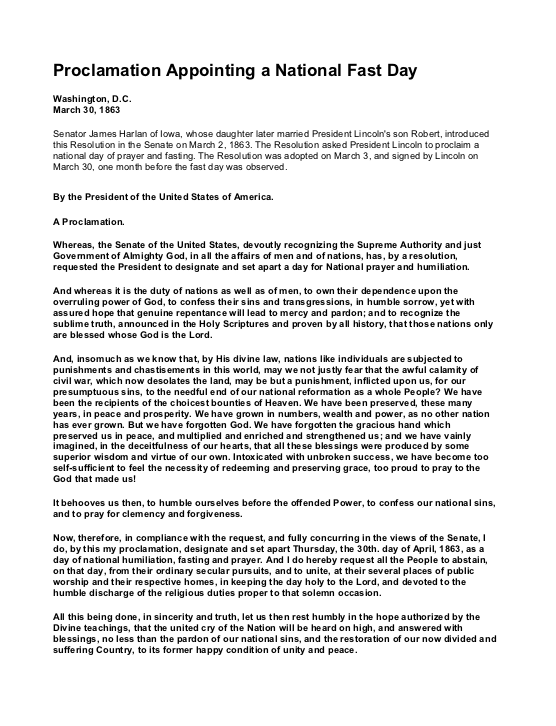 PRESIDENT LINCOLN'S PROCLAMATION
Senator James Harlan of Iowa introduced this Resolution in the Senate on March 2, 1863. The Resolution asked President Lincoln to proclaim a national day of prayer and fasting.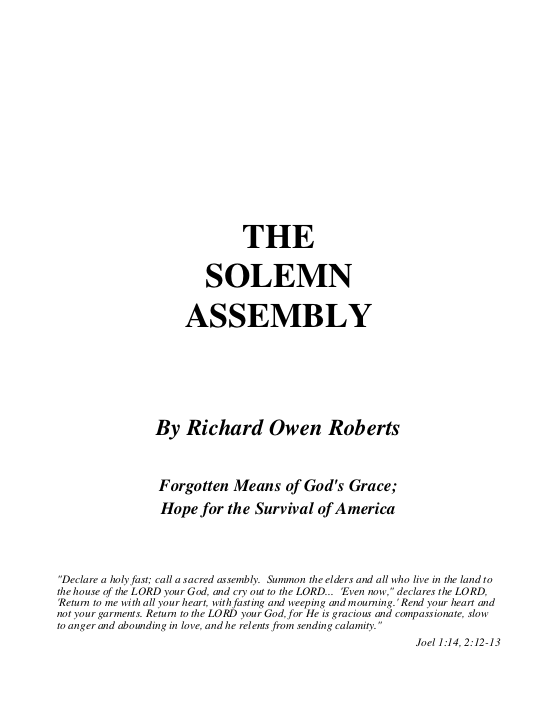 SOLEMN ASSEMBLY
A Solemn Assembly gives God an opportunity to respond to His people at a level He cannot possibly do when they are living in neglect of His Word or in direct violation of His commandments. It is a season of earnest prayer.
SOLEMN ASSEMBLY STEP BY STEP
God's people must cry out to the Lord at a time such as this and seek His mercies. Call the people you lead to a solemn assembly. If you need help in guiding God's people to repent in a time of crisis like we face, use this step-by-step resource.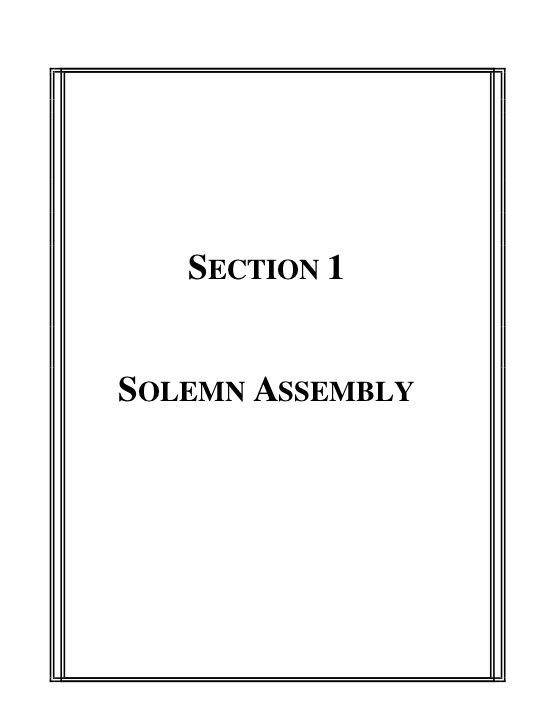 SOLEMN ASSEMBLY SECTION ONE
The Solemn Assembly is a time for the church to act in it's priestly role toward the world in which it confesses for the cities and the nations, sins against God which could invite his wrath and judgment.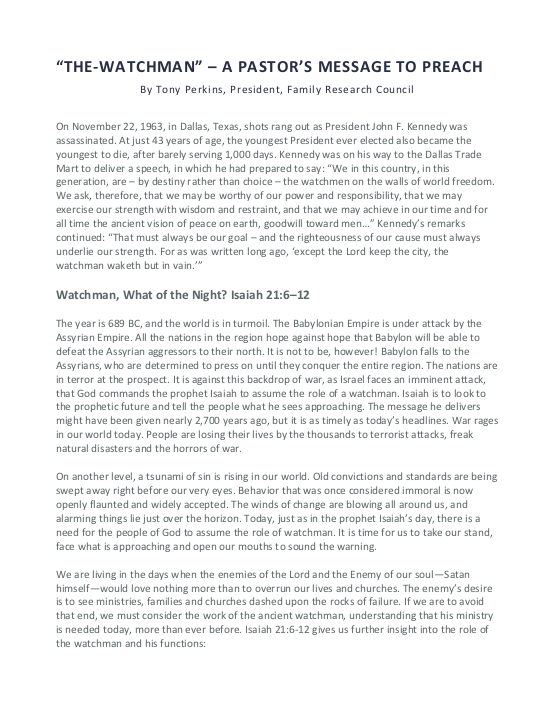 A MESSAGE TO PASTORS
The enemy's desire is to see ministries, families and churches dashed upon the rocks of failure. If we are to avoid that end, we must consider the work of the ancient watchman, understanding that his ministry is needed today, more than ever before.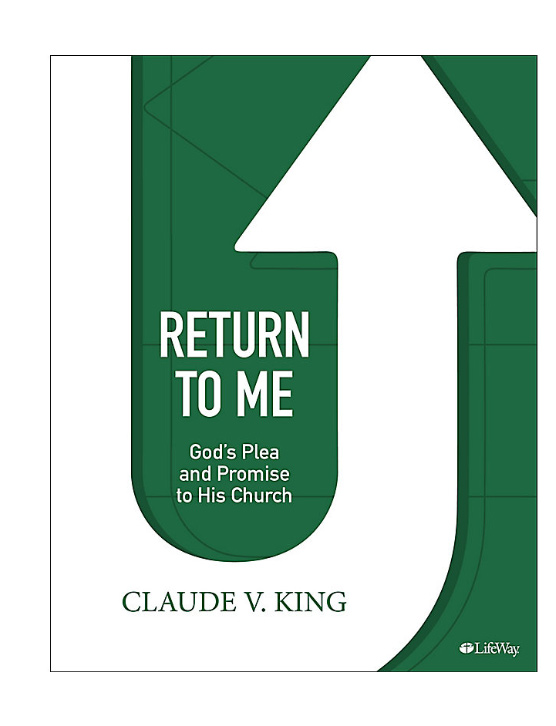 Return to Me – Bible Study Book
Return to Me Bible Study Book includes printed content for an introductory session and seven additional weekly sessions, personal study between group sessions, applicable Scripture, supplementary tools for personal renewal, a pastor/leader guide, personal journal space, a renewal group guide, and daily examples of how a person or church can repent and return to the Lord.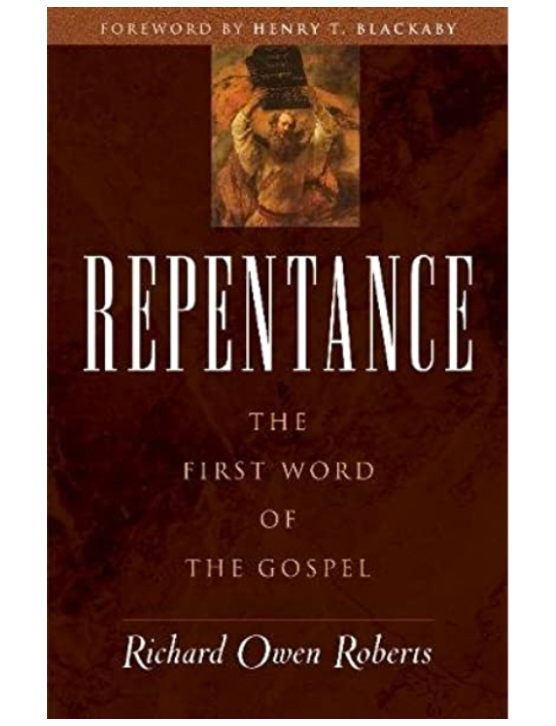 REPENTANCE
This book unfolds the nature and necessity of biblical repentance, but for the church in particular. Roberts' in-depth study heavily references both the Old and New Testaments, and includes chapters on the myths, maxims, marks, models, and motives of repentance, as well as the graces and fruits that accompany it.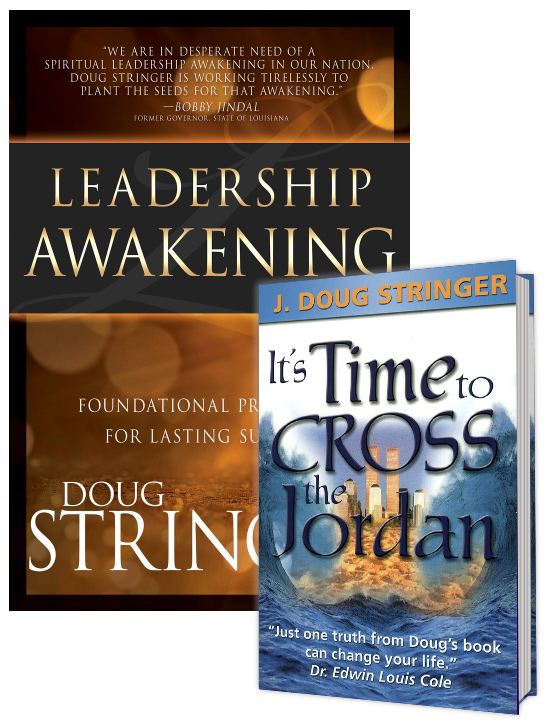 Somebody Cares America
Doug is the author of numerous books, including It's Time to Cross the Jordan and Leadership Awakening: Foundational Principles for Lasting Success. He has written many published articles as well.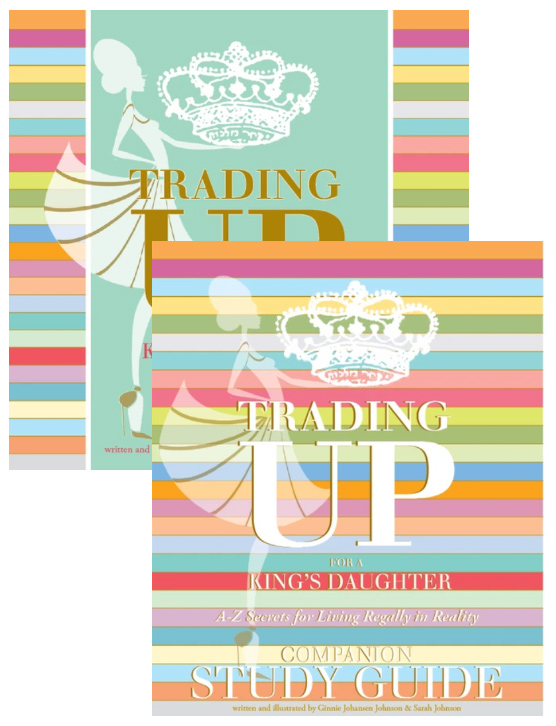 Trading Up
Our Trading Up Book Series ignites and equips you to live with joy, identity, and purpose as a King's Daughter.
Give as gifts, use in your small group, or enjoy in your quiet time!
The 1726 Project
The Great Awakening that began in 1726 transformed Colonial America and laid the spiritual, moral, and philosophical foundations for the beginning of a great new nation.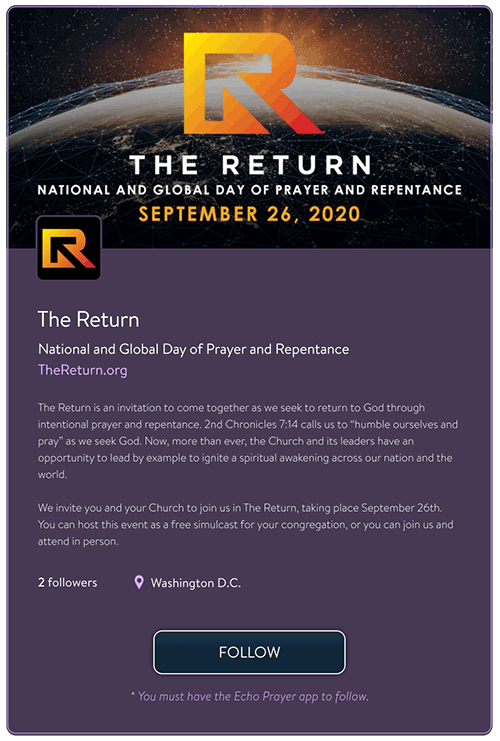 Echo Prayer App
The Return is an invitation to come together as we seek to return to God through intentional prayer and repentance. 2nd Chronicles 7:14 calls us to "humble ourselves and pray" as we seek God. Now, more than ever, the Church and its leaders have an opportunity to lead by example to ignite a spiritual awakening across our nation and the world.
We invite you and your Church to join us in The Return, taking place September 26th. You can host this event as a free simulcast for your congregation, or you can join us and attend in person.