The Return School of Prayer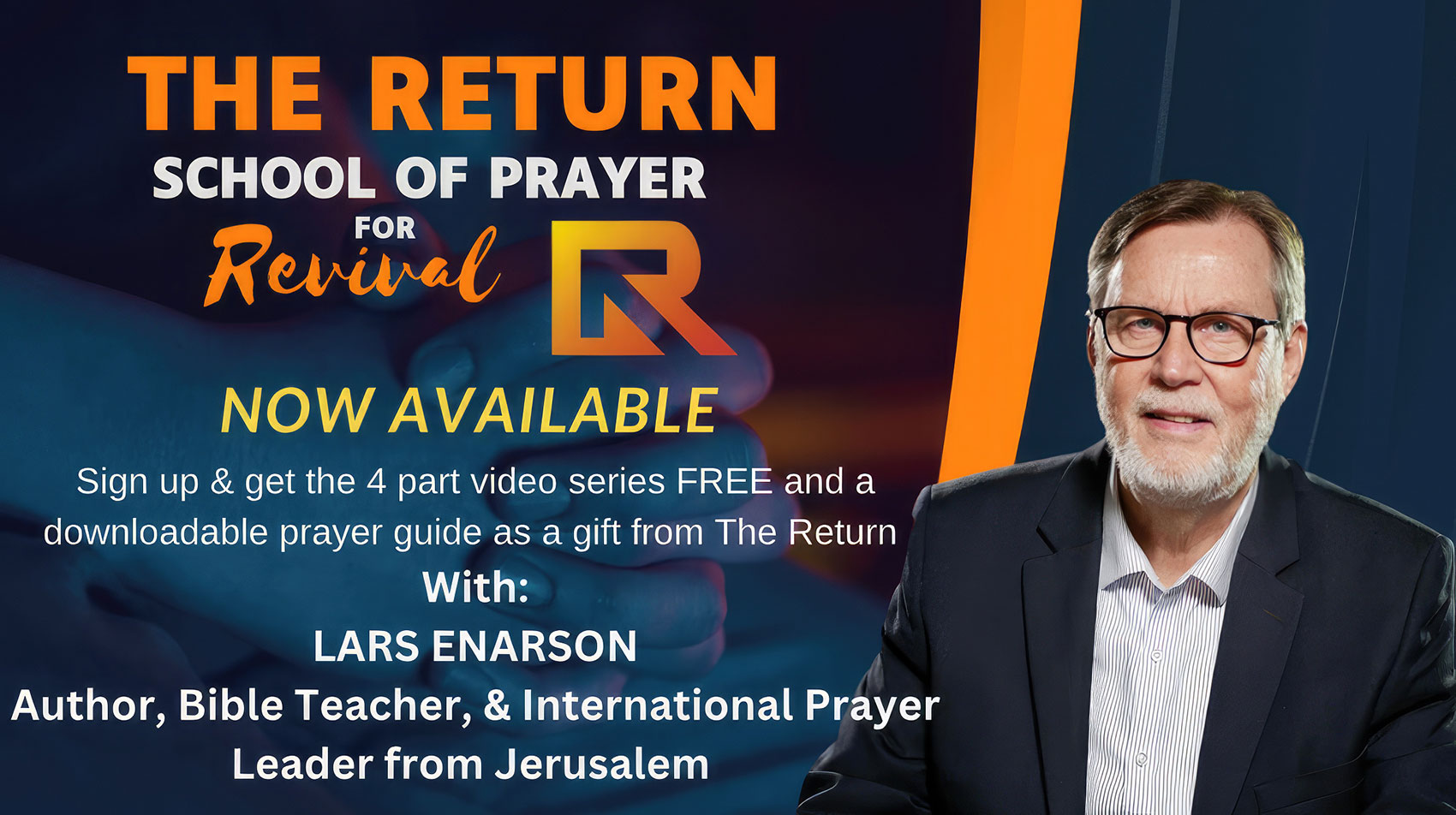 SCHOOL OF PRAYER
with Lars Enarson
How to develop an effective, personal prayer life
"The end of all things is near. Therefore, be clear minded and self-controlled so that you can pray" (1 Pet 4:7).
ABOUT THE SPEAKER
Lars Enarson, a native of Sweden, has been an author and Bible teacher with a prophetic voice since the 1970's. Lars is the founder and president of The Watchman International (thewatchman.org), a ministry dedicated to "preparing the way for the Messiah." He is based in Israel, teaching and mobilizing prayer for Israel by way of seminars, books, and TV-programs. His School of Prayer Workbook has been translated into 12 different languages.
An effective, personal prayer life is an absolute necessity in the end times. Thousands around the world have been helped and inspired by this practical teaching to develop a powerful prayer life. Prayer is working together with God to change the world around us. Nothing is impossible! Discover how the prayer of intercession works and how you can pray like Jesus prayed.
The greatest revival in history lies before us. Every revival has always been preceded by persevering, intense prayer. God is looking for intercessors!
4 SESSIONS
Lesson 1: Why Pray?
Lesson 2: Fellowship With God

Lesson 3: The Prayer of Intercession

Lesson 4: You Can Pray Like Jesus
Sign up now to get the 4 part video series for FREE and a downloadable prayer guide.
SIGN UP TO RECEIVE UPDATES
Fill out the form below to receive updates from THE RETURN.
BE PART OF WORLD REVIVAL!
Let us move forward in the Lord's power to continue the return, to bring salvation and revival to the world!