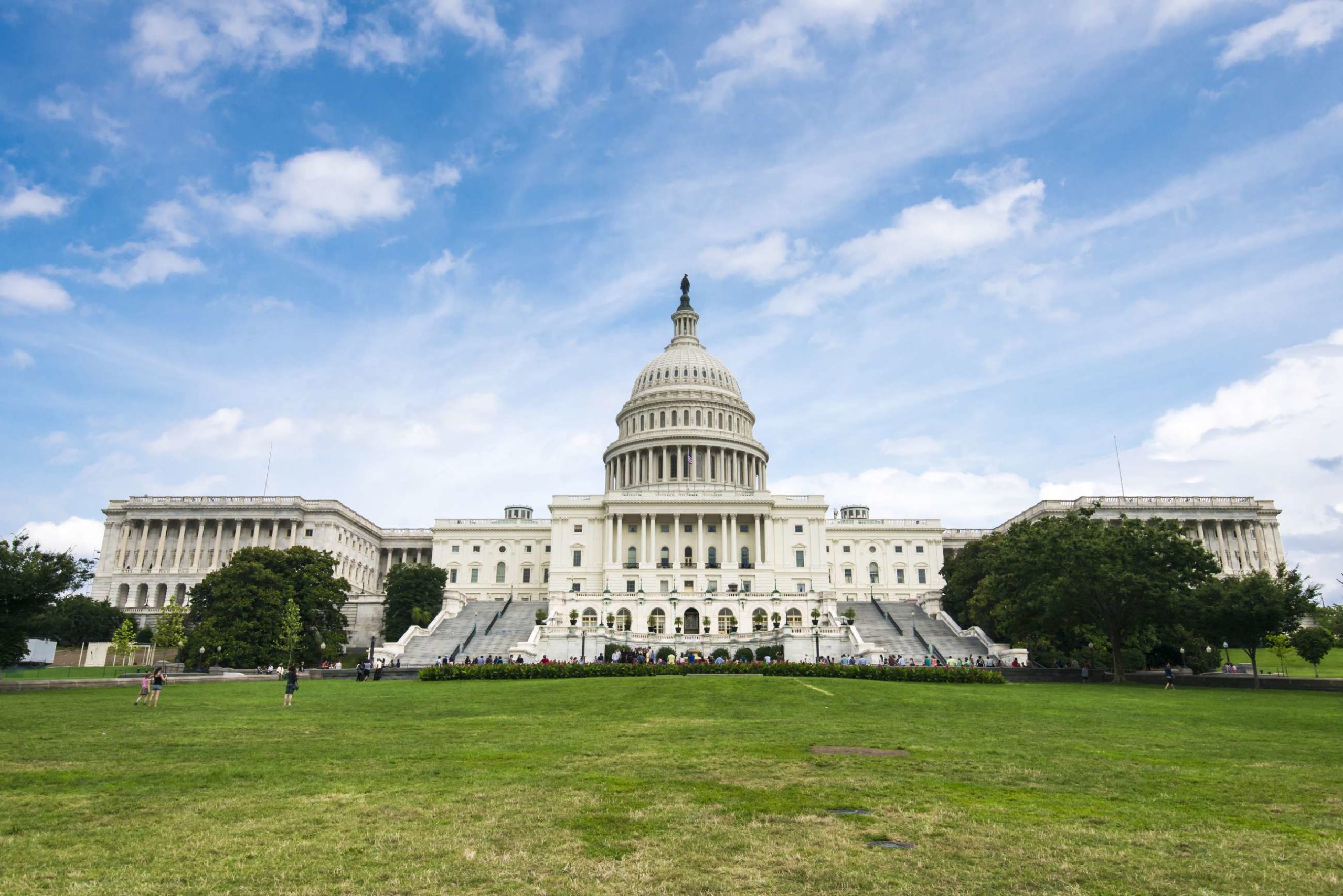 SATURDAY, SEPTEMBER 26, 2020 AT 9AM
AND THE RETURN EVE FRIDAY NIGHT AT 6PM
THE RETURN EVE: NEXT GENERATION: FRIDAY NIGHT, SEPTEMBER 25 FROM 6-9PM
THE RETURN: MAIN DAY PROGRAM: SATURDAY SEPTEMBER 26 FROM 9AM-5PM
THE RETURN NIGHT CELEBRATION: SATURDAY NIGHT, SEPTEMBER 26 FROM 6-9PM
JOIN US IN WASHINGTON D.C.
The Return will reach beyond the borders of America and gather all nations for a Global Day of Prayer and Repentance. For those who wish to experience this solemn assembly in person, The Return will hold a live event on the National Mall in Washington D.C. on Saturday, September 26. There is no charge to attend!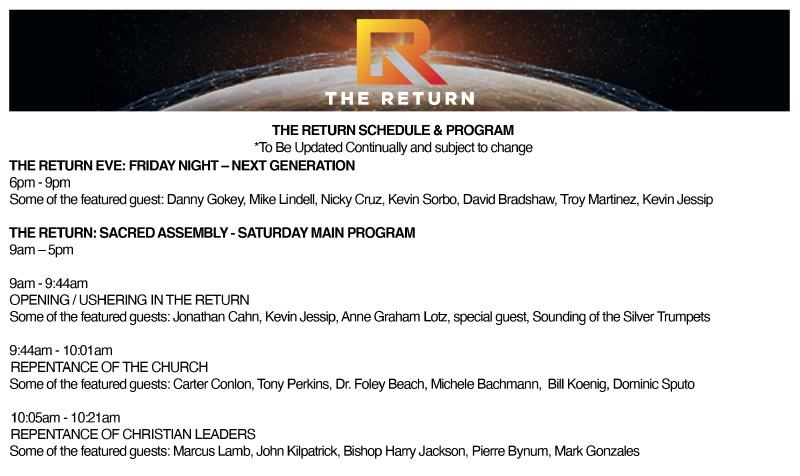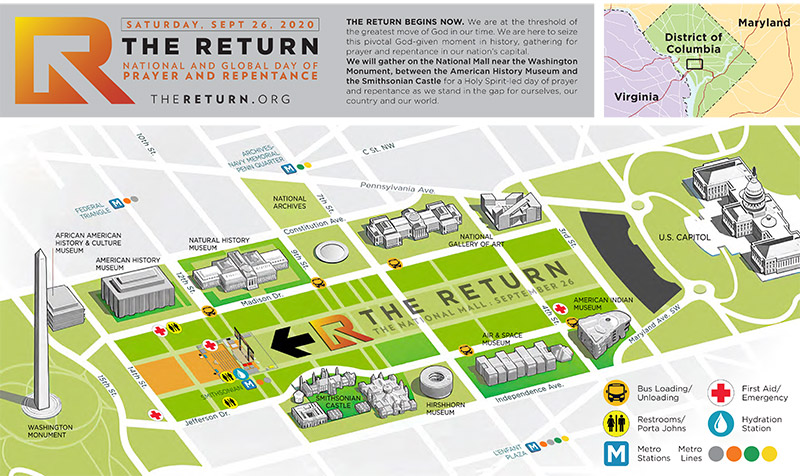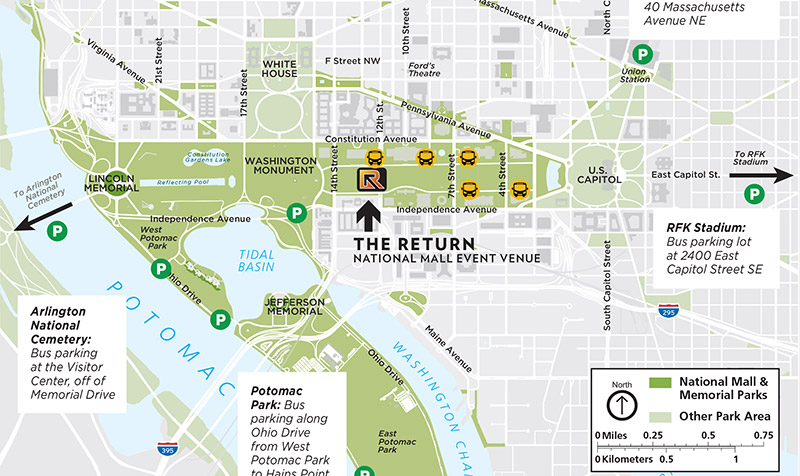 WATCH THE SIMULCAST
You may participate in agreement with the purposes of The Return in your own nation, within your home, churches, or wherever you gather. You are invited and welcome to join in by simulcast and urged to pray for America to Return to God.
HOW TO BE PART OF THE RETURN
To Find Out More, How You Can Be Part of The Return, Receive the Live Simulcast, Host an Event or Simulcast, or Receive the Latest Updates, News, Important Information, Announcements, or Resources – Use the Box to the right.
* Special Note - THE RETURN is planned to go ahead in Washington, throughout America, and the world in Live Events & Live Simulcast.