Israel Rising | Jerusalem Rising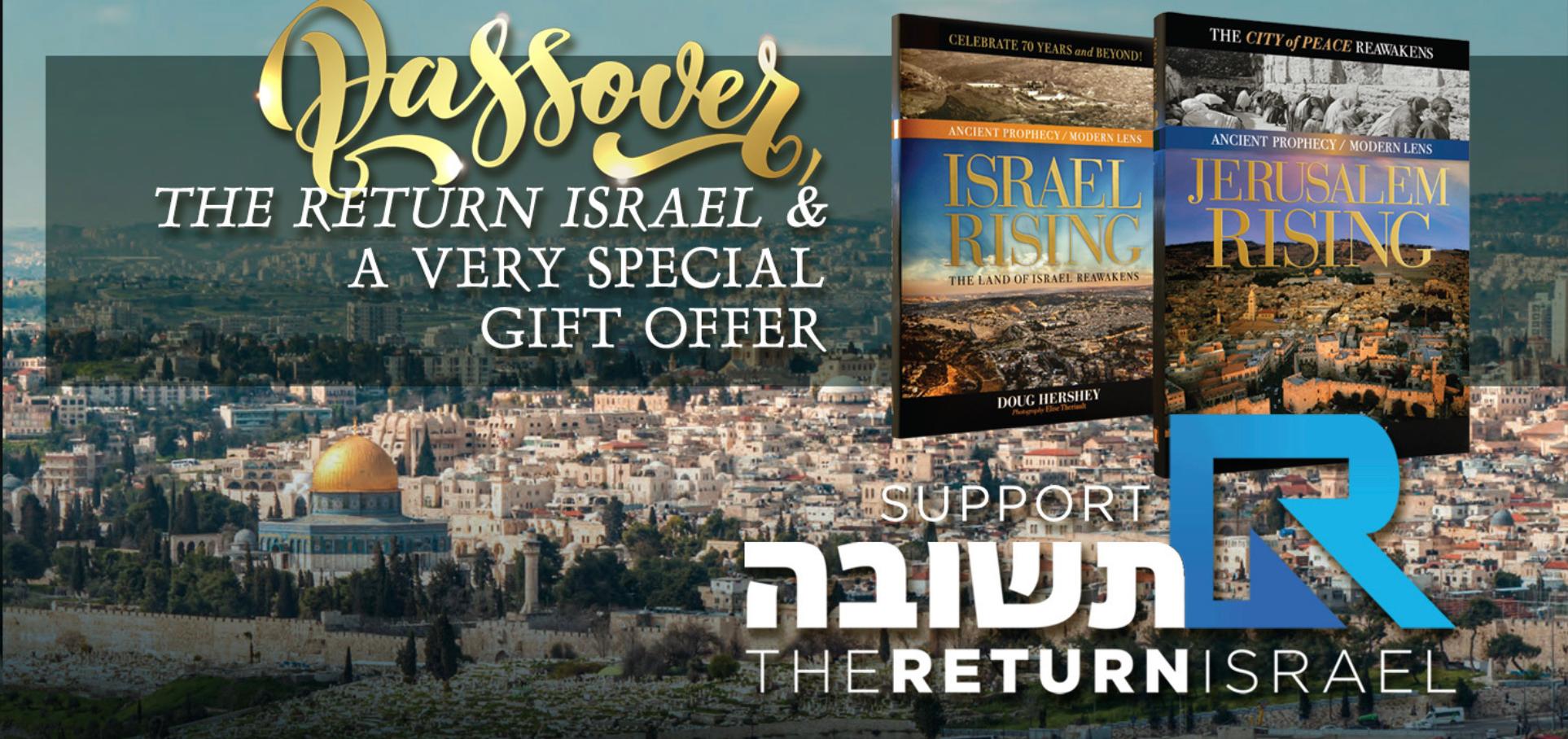 Unfolding the miracle of modern Israel, these books detail in over 200 pages each – with commentary from bestselling author Doug Hershey, side-by-side historic then-and-now stunning photos taken by Edden Ram, Duby Tal and Elise Theriault of today's thriving nation.
One year ago, millions from around the world tuned in online to view the birth of The Return in Washington DC, the largest-watched simulcast in Christian history. It was the beginning of The Return International's global movement of prayer and repentance that is currently spreading to all continents, culminating in Jerusalem, Israel.  On September 26th of this year, we celebrated the one year anniversary of The Return during Sukkot, the Feast of Tabernacles. Africa Returns just dedicated a day and night to prayer for Revival for its continent, and now we are pleased to announce The Return Israel, a holy convocation and an international ingathering of the nations to converge in Jerusalem to pray, repent and return to the God of Abraham, Isaac and Jacob in 2022. God is on the move!
The Return Israel thanks you for your partnership.
SIGN UP TO RECEIVE UPDATES
Fill out the form below to receive updates from THE RETURN.
BE PART OF WORLD REVIVAL!
Let us move forward in the Lord's power to continue the return, to bring salvation and revival to the world!